How do we team up to address the challenge of
helping grieving stepfamilies?
Events and Appearances
Current or Upcoming
September 14 – 16, 2022, The Stepfamily Summit, FREE registration available. 21 speakers! My talk is "A New Way to View Family Progress."
November 2022, StepMom Magazine ~ watch for this article on claiming happiness TODAY!
November 2022 is Children's Grief Awareness month. In honor of this I'm excited to present the latest cover release for Steppparenting the Grieving Child, including a fresh summary of what parents, stepparents, and helping professionals can find inside the book.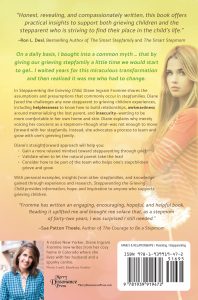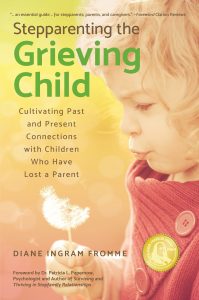 Past Appearances
June 2022, National Alliance for Children's Grief, Annual Symposium in Orlando, FL. Special appearance on Guardian Lane; watch for futher details.
October 2021, Grief and Loss paneal at Inheritance of Hope Vision 2021 conference.
Jan. 1, 2021, Negotiate much in your stepfamily? Want to learn more about how to diffuse family disagreements? Check out StepMom magazine for my article, "Negotiating With Your Stepkids: 3 Strategies for Resolving Conflict in Your Home."
Dec. 1, 2020, Every wonder how to blend holiday traditions in your stepfamily? StepMom Magazine is running a special holiday story about blended family negotiations of the Christmas tree kind. Watch the magazine's website for upcoming subscription specials.
Oct. 24, 2020, Livestreamed and watch later: The Stepmom Connection Virtual Conference offers inspiration and tips so stepmoms don't have to go this alone. We are truly better together! Among a collection of many fabulous speakers, I'll be presenting "Three Secrets to Stepkid Negotiations."
Oct. 1-2, 2020, Livestreamed and watch later: FAMILYLIFE presents The Summit on Stepfamily Ministry, an online 2-day experience to help equip ministry leaders to minister to blended families, and to provide a joyful community for stepfamilies of faith.
Sept. 16, 2020, National Stepfamily Day! Step back and appreciate your stepfamily with gratitude and time together. Stepmoms, check out this free event.
Feb/Mar/April 2020, StepMom Magazine ran my three-article series JUST for stepparents of grieving kids: "Your Grieving Stepfamily: Stepmothering When One Parent Has Passed." February 2020 ~ "The Beginning (of your story);" March 2020 ~ "The Middle;" April 2020 ~" Happier Endings."
July 16, 2019, Nashville, TN: Stepparenting the Grieving Child co-sponsored and co-produced The Stepmom Connection, a place for stepmom community, conversation, and celebration! Stepparenting the Grieving Child is proud to be a partner working for the good of all stepmoms, because we are better together!
June 17, 2019: Diane Ingram Fromme and Carri Taylor of Opportunities Unlimited presented "What Compassionate Grief Support Looks like in Stepfamilies" for the National Alliance for Grieving Children Symposium.
March 4, 2019, Parenting after Divorce: Lynnae and Michael Pompeo debuted a free video series containing short interviews with 20+ parenting, co-parenting and stepparenting experts! The theme: How to create an extraordinary partnership with your ex or with your current partner, so that your kids are free to thrive! In her interview, Diane talks about the losses stepfamily members experience, and more.
Feb. 6, 2019, The Widowed Parent Podcast, Episode 12: Podcaster Jenny Lisk interviewed Diane for some practical advice about the role of a stepparent in a grieving family, tips for disciplining kids when you partner with a widow or widower to raise kids, and much more.
June 28, 2018, San Antonio, TX: At the National Alliance for Grieving Children (NAGC) Symposium, Diane presented her workshop "Out of Sync: Recognizing the conflicting needs of stepparents, parents, and grieving children." This session was accepted through the NAGC's application and evaluation process.
Oct. 26-27, 2017, Nashville, TN: At the national Stepfamily Summit through Family Life Blended, Diane was invited to share how to connect with kids who are grieving in her breakout session, "Parenting Grieving Children: Learning to Connect With Loss."
Sept. 14, 2017, Fort Collins, CO: Diane told a humorous and touching stepfamily story at the Tale Spinner Lounge benefit for Fort Collins Reads.
July 11, 2017, Radio Interview: Diane Ingram Fromme appeared as a guest on "Redefining Your Superwoman," hosted on LA Radio Now by Dr. Zoe Shaw. Posted on iTunes 8/6/17.
Please watch this space for more events to come.
News and Awards
May-June, 2018, Denver, CO: 20% of all Stepparenting the Grieving Child sales is donated to Judi's House in Denver, to help provide services so that no child should grieve alone.
April 6, 2018, Austin, TX: The International Book Publishers Association (IBPA) named Stepparenting the Grieving Child their Benjamim Franklin Awards Gold Winner in Parenting and Family.
October, 2017, Fort Collins, CO: Stepparenting the Grieving Child wins the Mom's Choice Gold Award level of recognition in parenting products.
Aug. 19, 2017, Denver, CO: The Colorado Independent Publishers Association (CIPA) has named Stepparenting the Grieving Child an awards finalist in three categories: Self Help (gold), Cover Design (silver), and Family & Relationships (bronze).
Recent News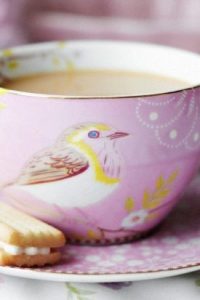 New listenable resource! Had a great time with podcaster Jenny Lisk of The Widowed Parent Podcast. Our discussion included the role of the stepparent when a parent has died or disappeared, how to visualize the discipline process in a stepfamily, and more. To see what opportunities to listen, watch, and connect are coming up, go […]